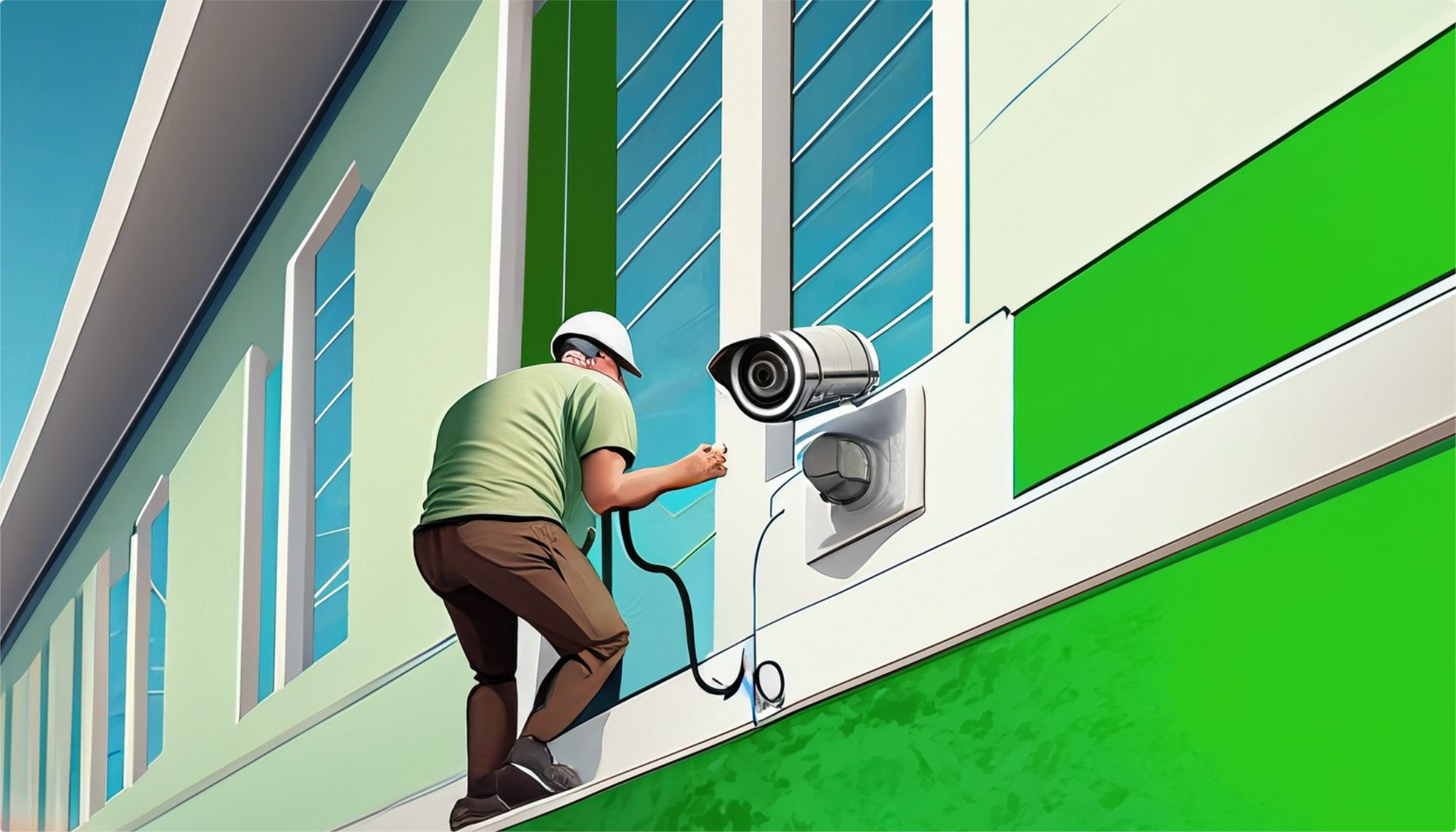 Dubai introduced a new law in 2016 called SIRA, which applies to all security companies and consultants operating in the area. As a result, they have implemented clear and structured policies and procedures. Currently, anything related to security in Dubai comes under this revised law.
As per the amended law (Law No. Any service that provides security protection to businesses or individuals, including the use of security equipment or personnel, security training, selling/installing security equipment, or offering consultancy services for security maintenance, must be approved by SIRA.
The Importance Of Dealing With SIRA Approved CCTV Company In Dubai
Prior to the introduction of SIRA, the security industry was not well regulated and maintained in Dubai. Any CCTV company uses to provide security services like installing CCTV, access control.
Companies have struggled to keep up with advancing technology and often neglect the quality of their security equipment.
Also, there was no proper comparison for a quality CCTV service provider who can show the expertise in the security field. This was a major challenge, so quite often companies left behind as vulnerable.
Before SIRA, there was DPS (Department of Protective Systems) used to be the monitoring authority for several years. This helps to control some aspects of the security in Dubai. As the industry grew, officials in Dubai realized the need to improve security measures to keep the city safe. They implemented top-notch systems, policies, and procedures to regulate the industry and maintain its reputation as a safe place to live.
The SIRA certification is a thorough process that requires a service provider or individual to complete specific training and meet requirements overseen by a SIRA certified consultant . Once they meet all the certifications and man power, then only any security service provider will be getting the approval.
How To Find The Best SIRA Approved Service Provider In Dubai?
If you need to check the authenticity of the CCTV equipment and installation company in Dubai , the best place is to check for SIRA approved companies list in Dubai on SIRA website itself. There is a section on the website which includes all the approved companies in Dubai.
Follow this link and select the required category. For example, for security and surveillance systems installation. You will see all the approved companies names and their contact information. Al Kendi Computer Systems is a SIRA approved CCTV company that you'll notice listed in that section.
Does Your Company Need SIRA Approval?
Important sectors, key chemicals, and public events must meet security requirements and follow guidelines in the Preventive System Manual approved by SIRA and accessible on their website.
"Sectors and establishments that are highly exposed to risks or threats due to the type or value of the commodities in which they trade or the services they provide. These include banks, money exchange establishments, gold and jewelry shops, hotels, shopping malls, and hospitals. " says SIRA Law
Some sectors required SIR-approved CCTV cameras. includes
hotels and similar entities.
financial and monetary institutions and similar entities.
manufacturers and sellers of precious metals and gemstones.
shooting halls and paramilitary and hunting equipment shops;
shopping and entertainment centers.
General and special warehouses
You can refer more here
Are You Dealing With The Right CCTV Company In Dubai ?
There are many categories of security companies working under SIRA guidelines. You must choose the right organization which suits your specific need. In the SIRA website, it is shown as activity.
SIRA Activities to choose
Depend upon the capability and experience of the security company and its trading activity, you can look for the specific requirement. Security Control & Alarm equipment trading, Security & Surveillance systems Installation & Maintenance, Security Control & monitoring Services etc are among the few activities allocated for different providers.
Which CCTV Systems Is Best And How You Make Sure It is in SIRA approved recorder list Once Installed?
This is where a knowledgeable and experienced company will be helpful.
There are minimum requirements and specifications for implementing security systems which are under SIRA guidelines.
More over depending upon your nature of business, your security implementation should include indoor dome camera, outdoor camera, WDR camera, speed dome camera etc. Also, the storage of CCTV footage is an important consideration. Many manufactures claim their products are accredited.But you should do your due diligence before committing any installation project. The best place is again to check those NVR and cameras are coming under the latest SIRA approved NVR list and SIRA approved VMS list. You can also check here SIRA approved ANPR camera list as well as SIRA approved hikvision cameras.
More and more companies are upgrading their analog cameras to network camera and access control systems after they have been notified by SIRA consultant.
Once you get notified to do the correction or necessary changes in case you have already installed a CCTV, SIRA will allow some time as undertaking. Usually a 30 days undertaking or no objection can be requested to implement the security.
How A Security Service Contract Will Help You To Get SIRA Certificate When You Are Dealing With A CCTV Provider In Dubai?
As stated in Article 20 in the law of Security Industry Regulatory Agency any company which is undergoing for CCTV installation and maintenance in Dubai must have a written and valid support agreement with the service provider.
The scope of support and obligations of both parties must be clearly defined in the contract.
Some important points should be added in the contract, such as
What is agreed security service: for example CCTV installation and maintenance for a year
What is real purpose of the security service?
How long is the duration of the AMC contract?
Al Kendi computer systems is an SIRA-Approved CCTV company in UAE for CCTV installation and maintenance. We provide full IT and security services in Dubai and other Emirates. With a 15 year successful track record in IT industry, we have successfully completed many security projects.
if you are looking for a trusted and approved security service provider in Dubai you may reach us either by email at or by calling 0 4 2964454